2021 Schedule
Saturday & Sunday May 1-June 27: 2.5-Hour Train & Riverboat Excursions & 1-Hour Train Excursions @ 11:00 am, 12:30pm, 2:00 pm
Thursday-Monday July 1-August 22: 2.5-Hour Train & Riverboat Excursions & 1-Hour Train Excursions @ 11:00 am, 12:30pm, 2:00 pm
September & October: Schedule in Progress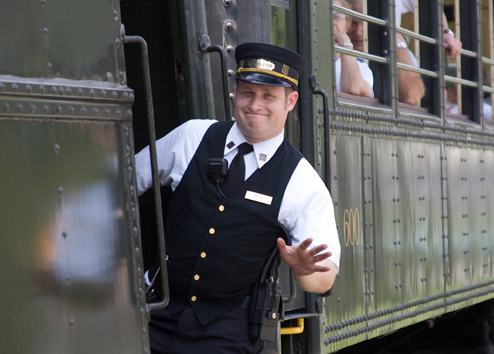 2021 Fares
Steam Train &  Riverboat Combination Coach Seating
$39.99 per person
Steam Train Only Coach Seating
$29.99 per person
Important Info
The Essex Steam Train & Riverboat is following protocol based on State of Connecticut and CDC guidelines to keep our customers and employees safe.
Employees will be masked when interacting with customers. Customers will be subject to masking as follows:

While boarding/deboarding the coach train, until seated at their seats AND at least half of the windows on the coach train are open. While on the coach train IF the windows must remain closed. In the gift shop and public restrooms or other buildings unless otherwise specified. When a social distance of 6' cannot be maintained in other outdoor spaces.

 No alcoholic beverages may be brought onto the property or aboard the train or boat. Limited food and beverages will be available for purchase on board the Riverboat.
Please wash your hands often and make frequent use of sanitization stations.
Our train cars and the Becky Thatcher riverboat will be regularly sanitized for customer and employee safety.
Always maintain a safe social distance from other guests.
If you are feeling ill, please be respectful and stay home.